Flooring is one of the most important design elements of your home, and when done right has the potential to bring your whole space together and enhance its overall look and feel. Given that vinyl flooring forms a permanent part of your home, it is wise to steer away from traditional flooring designs and step it up a few notches with luxury vinyl tiles right from the start.
When choosing the best luxury vinyl flooring, you will be spoilt for choice, but Karndean sets the gold standard in this segment with its unique flooring ranges that are bound to leave you and your guests in a state of awe! Karndean flooring is designed to inspire, excite, delight, and features cutting edge designs that are free from hazardous chemicals such as phthalate and formaldehyde and created with 100% pure virgin vinyl. Karndean offers a wide range of luxury vinyl tile product ranges to choose from, most notably:
Karndean Art Select – The Art Select collection by Karndean is infused with charm and character, and can be had in a plethora of elegant slate and stone finishes, and enticing choice of colors and themes. Karndean vinyl luxury tiles with wood plank finishes are an ideal choice for large areas, and designed to provide a decorative parquet effect, allowing you to create unique patterns in your space such as Pythagorean and Herringbone styles. The Karndean Art Select range offers several enticing finishes including Sundown Oak, Dusk Oak and Russet Oak for large spaces, stone finishes for small to medium spaces and marble and slate finishes such as the Oakeley and Canberra for kitchens and bathrooms.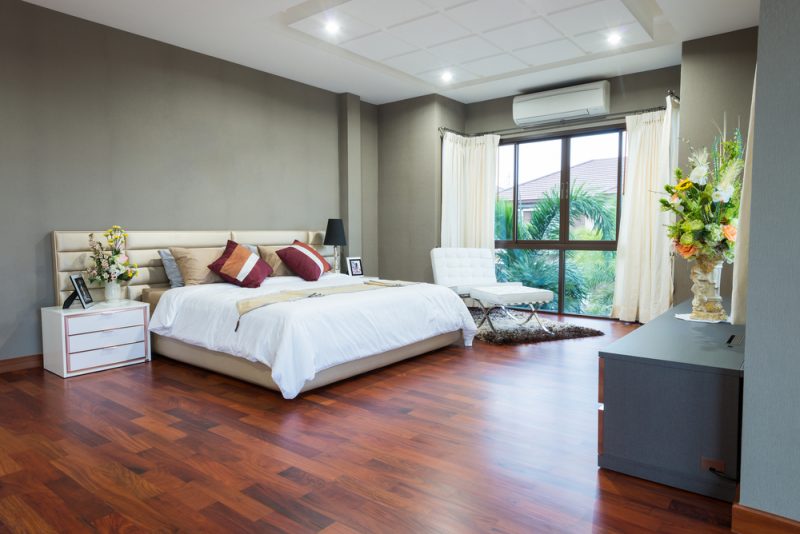 Karndean Opus – This range of vinyl flooring is available in both wood as well as traditional stone tile finishes, and across a spectrum of sizes. The Karndean Opus wood finishes are in a league of their own with a broad selection of grain types and shades such the Karndean Opus Ignea and Karndean Opus Atra Wood, and are an excellent choice for living rooms and bedrooms. For stone effects that work especially well in kitchens, the Atlantic Slate and Nero from the Karndean Opus lineup are worth a second look, and can be had with or without grout edging to meet individual needs. Other great stone effects to choose from are travertine, slate, concrete and even porcelain, so whether you desire a modern finish or traditional touch, Karndean Opus has you covered.
Karndean Korlok – This range of flooring from Karndean offers unrivalled service life thanks to its robust construction that features PU technology in the top layer. Additionally, this flooring is also appointed with a 0.5 mm wear layer that protects your floor against scratches. Karndean Korlok flooring is also 100% waterproof, and features acoustic foam backing that reduces noise transfer, making it an ideal choice for multi storey living spaces. This flooring is easy to install with its 5G click and lock mechanism, and can be set neatly over existing hardwood floors due to K-Core technology.
If you're looking for luxury vinyl flooring that offers the best of both worlds—elegance and durability, Karndean is a brand that's truly tough to beat!