The lifespan of cars and trucks on U.S. roads is continuously getting longer which means Americans are opting to keep their vehicles around as long as possible. While that may not seem surprising considering the cost of new cars, the average roadworthy 
vehicle lifespan is currently around 12 years
. That number's expected to continue climbing through 2050. Cars aren't meant or made to last forever and eventually, you'll be faced with having to get rid of your clunker. At that point, you may even ask yourself "Is it even worth it to sell my junk car?" Well, if you're approaching that point it's best to act sooner than later to avoid potential roadside dangers and expensive repairs. Fortunately, it's easy to sell your junk car to an authorized junk car buyer. But why should you consider that route?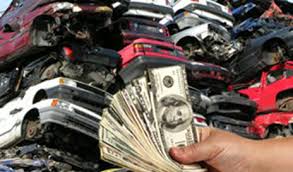 You Won't Need to Jump Through Hoops
Selling a car can be a real chore. Unless you have a private buyer already lined up, you can end up spending and possibly wasting precious time and resources lining up potential buyers only to see those fall flat or cost you more in the long run. Private buyers want the best deal possible, so they may expect accident and repair reports. They may expect you to repair existing problems before they buy the vehicle. And they may even haggle from your lowest price point. An Authorized Junk Car Buyer discusses the vehicle's condition upfront and sticks to the price estimate without games or headaches.
You Can Keep Your Good Stuff
An Authorized Junk Car Buyer isn't going to care about your GPS system, stereo equipment, and your new headlights or battery. If you leave them in the car, someone will likely benefit from the oversight. But you're more than welcome to remove valuable components and items from your car. In fact, you're encouraged to. Junk buyers car more about the amount of 
recyclable or reusable metal
 on your vehicle than what's inside it. Remove all of your personal items and be sure to grab the swag. You may be able to reuse them or sell quite a bit on your own. Just be sure to get what you want and need out of the vehicle prior to selling your car or it will be gone for good.
Towing Is Included and Free   
If your vehicle is still drivable and you can deliver it on your own, great. But it's not a deal breaker if you can't. Towing should always be a free and included service with an authorized junk car buyer. The driver should meet you at the pickup point you provide, confirm the agreed upon condition of the vehicle, and go from there. Within a few minutes, you'll be free of the eyesore or headache and have a pocket full of cash to show for it.
You'll Get Cash on the Spot for Your Junk Car
Possibly the biggest and most important benefit of selling your junk car to an authorized buyer is that you'll get cash on the spot for your junk car. Say goodbye to placing ads, waiting for bites, and unexpected haggling or demands. Drive your car over yourself or call us for a tow, give the driver your title, and get cash in your hand. It's that simple.