NASSCOM Product Conclave is happening yet again in Kolkata on 3rd July 2015. Like every year, this is going to be another technologically enriched conference where various entrepreneurs will meet each other to exchange their ideas and thoughts. This is basically a stage for the Indian start-ups and other emerging organisations to have access over the support and knowledge already available in the ecosystem which is needed to build their markets. This conference even lets them create a well performing team and attain a secured funding process. As a collaborative event of NASSCOM and a bunch of other committed and equally motivated volunteers, various angel investors and entrepreneurs will also be present.
The best part about this entrepreneurship event in Kolkata is that NASSCOM encourages all companies in Kolkata to actively participate in the event and also take full advantage of interacting with various CIOs and CXOs of the Indian Products field. This opportunity is great for the entrepreneurs as in any kind of business, exchanging ideas with each other is a must to thrive later and NASSCOM sincerely supports this.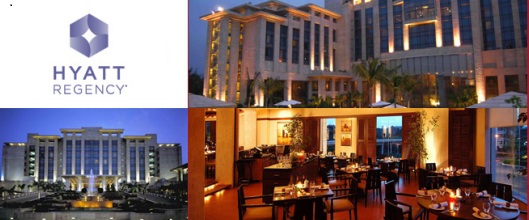 A Great Networking Platform
If you are a techie and if you have dreamt of having your own firm someday, you need to be a part of this event without any fail. All the who's who of Indian tech arena will be present there and their exchange of ideas will be really beneficial for you. The people who are actually shaping the IT & software industries in India will be present there to answer to your queries and share their thoughts on the next big thing in technology.
Meet the CXOs/CIOs
NPC 2015 in Kolkata will let you meet a bunch of successful CXOs and CIOs. Let us have a glimpse of few of them below:
Kunal Shah (Founder &CEO, FreeCharge): In the year 2010, Kunal started FreeCharge along with Sandeep Tandon. He wanted to make recharges a rewarding experience for the customers. In 2015, Snapdeal acquired FreeCharge and now both the companies have become India's largest Mobile Commerce company with more than a Million transactions every day. It has a 40 Million strong user base as well. FreeCharge was specifically designed for India and hence, it is not a copycat business from the West.
Pallav Nadhani (Co-Founder & CEO, FusionCharts): Pallav founded FusionCharts at the age of 16, when he was not really satisfied with the charting abilities of Microsoft Excel. Now, FusionCharts helps more than 23,000 enterprises worldwide and has more than 500,000 happy customers. His story is really moving and only by being a part of the event will help the audiences get a glimpse of the hard work and determination of him as well as of other speakers.
V V Rajshekhar (Senior Vice President and CIO, ITC Infotech India Ltd. & ITC Group): Rajashekhar joined ITC in the year 1989 and he has been with this company ever since. He held the leadership positions in the IT organisation and has also been the Divisional CIO of tobacco and agri-business division. He holds a Bachelor's Degree in Electronics and Communication from Osmania University, Hyderabad and also a PG Diploma in Business Management from IIM.
These were only a few names and being present in the event will let you actually meet all the CIOs and CXOs, connect with them and pitch to the various sectors for business. The engaging and eventful workshops will let you meet peers and other influencers and exchange ideas with all. This event will surely help you to acquire knowledge about the upcoming changes in the field of technology which will in turn help you in your business arena.