Many employees look forward to Halloween because it provides the perfect opportunity to let loose, have fun, and try on different personas for a day. If you offered (or were volunteered) to put together the company Halloween party this year, here are three tips for making it a fun night employees will be talking about for days.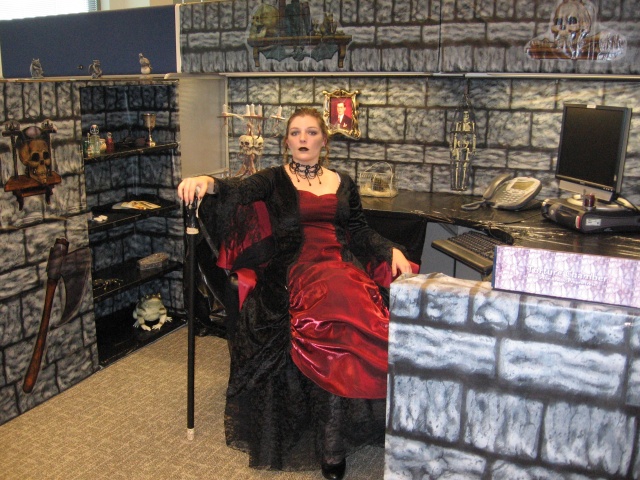 Pick a Unique Theme
The first thing you want to do is choose a theme for the Halloween party. A theme can make picking out decorations and foods easier as well as foster sense of community and teamwork among employees. While there are many classic themes to choose from (e.g. zombies, vampires), look to popular television shows and movies for something unique and memorable.
For instance, you can have people dress up as their favorite characters from The Walking Dead, Breaking Bad, or Gotham. If you have a lot of horror fans in the office, Aliens, The Cabin in the Woods, and The Babadook all have elements that can be incorporated into the party. Whichever theme you choose, make sure it offers enough variety that everyone in the office can participate.
Activity Stations
If you have a lot of people at your workplace, it may be difficult to come to a consensus about whether you all want to watch a movie, dance, or participate in some other activity. One way around this is to set up stations or rooms with different activities people can participate in with other likeminded individuals.
For example, you can set up a room where people watch classic horror movies. People in another room can make or decorate caramel apples. A third room can be for people who want to play games. If you're operating on a limited budget, set out signup sheets for the different activities to judge the level of interest and then make decisions based on the outcome.
Fun Decor
The decorations you'll need for your party will depend on the type of theme you're going with. For instance, the color scheme associated with Aliens is black and bright green, so you would need to purchase streamers, plates, napkins, and other decor in those colors to set the mood. You can save money on all these types of décor by using coupons for orientaltrading.com.
If you prefer something more general but festive, there are a number of decorations you should include such as:
Creepy backdrops for pictures or to frame key areas such as the refreshment table
Ceiling decorations like spiders, bats, and ghosts
Orange and black streamers or imitation police/crime scene tape
Garland that can be wrapped around desks or draped over doors and chairs
Banners welcoming people to the party or directing people to various activities
Piles of fake skeleton bones or plastic ravens
Plastic cups with fake bloody hand prints
Themed table covers
Lighting and fog machines to add atmosphere
With a little creativity and out-of-the-box thinking, you can plan a company Halloween party that people will remember for years to come. Just remember to keep it H.R. appropriate!