WHAT IS TAKES TO BE A PRODUCTION MANAGER
Careers in television and film aren't limited to filmmaking and acting. Production managers serve as the brains behind every televised operation. They coordinate with every other professional to make sure that the production stays on time and on budget. Hailey Huntington, a film and television production manager, has worked in this industry for two years and offers valuable insight into her role.
What Is a Production Manager?
The production manager job description can vary depending on the industry. While Huntington works in film, other production managers can work in manufacturing and similar industries. While their day-to-day jobs might seem dissimilar, they actually serve the same purpose.
Production managers oversee budgets, employees, and schedules. They might meet regularly with directors or producers to learn about any changes and to report on progress. When asked about the typical work week, Huntington replies that they're "always different." She says that you can never know what to expect because your venue and colleagues change from one production to another.
If you work as a production manager in another industry, you might face a more predictable work environment. However, you must adapt to changing product standards and other issues based on your employer's demands. In film and television, you typically work on location, so you go where the film crew needs to be.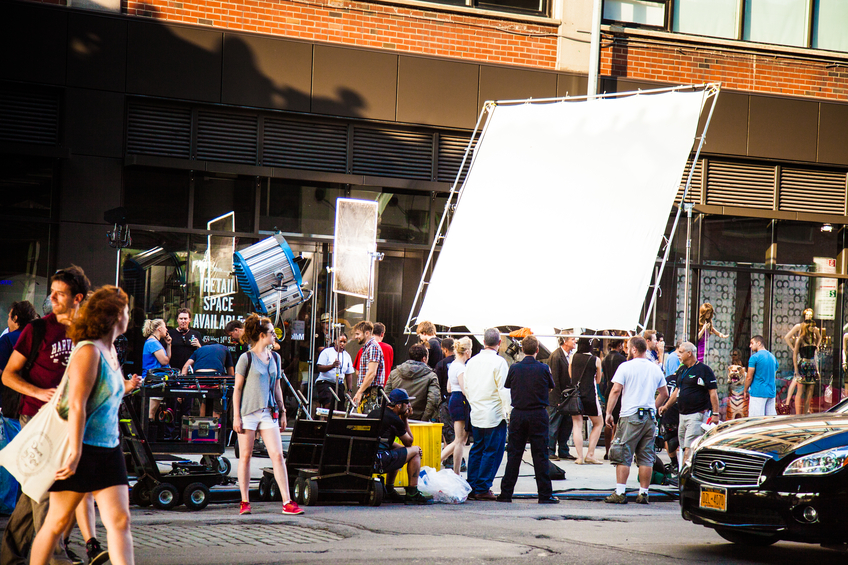 What Does a Production Manager Do?
Your job description depends on your work environment and the type of production with which you're involved. According to Huntington, she's responsible for "supervising film crews on daily VTR and B-roll segments, creating [and] distributing call sheets, completing PRs, updating master filming schedules, tracking episodic budgets, and handling crew start paperwork and timecards."
Outside of filming, she also takes responsibility for "coding and digitizing purchase orders, managing petty cash and production visa reconciliations, organizing gear inventory and orders, [booking] detailed travel itineraries [for] talent and crew, overseeing production coordinators' and assistants' workloads, location scouting, acquiring filming permits for future shoots, making sure crews are fed every six hours, updating line producers and networks on daily logistics, and booking production rental vehicles for daily crew transportation to sets [and] locations." Essentially, she has plenty of work on her plate, but she speaks glowingly about her job satisfaction.
What Are the Challenges and Rewards Associated With Production Management?
As with any career, you are likely to face certain challenges and rewards as a production manager. You might love certain parts of the job and dislike others. However, if you have a passion for film and television, you can overcome the less attractive parts of your job so you can savor the more enjoyable ones.
Huntington, for instance, says she's fulfilled by her job's unpredictability: "I love that no shoot day will ever be the same. You are constantly meeting new people and seeing new places. It gives you an opportunity to network and [to] immerse yourself in places and cultures you may not have otherwise experienced."
While she acknowledges that the long work days can cause some stress, she takes comfort in the knowledge "that the final product is worth the blood sweat and tears." She also remarks that "the paychecks and your name in the credits don't hurt either."
When you work as a production manager, you're responsible for juggling numerous balls in the air, so you must stay on top of every facet of the filmmaking process. Huntington says that "[completing] each project to its fulfillment is really a testament to work ethic, character and ability. I've always liked the challenge."
How Much Do Production Managers Make?
Production managers earn a median annual salary of about $65,000 per year. However, your income potential varies based on where you live and your experience level. If you've just started your first production management job, you might earn far less, but as you gain experience, you can expect to command a higher salary.
Production managers in Houston, Texas, earn an impressive median salary of $75,000 per year. Other lucrative cities for professionals in this industry include Charlotte, North Carolina; Los Angeles, California; and Chicago, Illinois. Since you often travel for your job, you can easily gain employment in an ideal geographic location, then go where the production crew takes you.
Can You Advance in This Career?
No matter how long you've worked in production management, you might think about moving up. Promotions can bring higher income potential, greater job security, and increased fulfillment. According to Huntington, "There are definitely ways to advance both upwards and laterally in this position. Production managers primarily handle logistics, budgets, and crews. The next step for a production manager is typically a line producer."
She goes on to say, "I am still young in the production manager game, so I anticipate [moving] laterally in the position for a few years. Down the road, however, I am extremely open minded to the possibility of line producing and even segment producing." If you take the time to build your reputation in the industry and to demonstrate your advanced skills, you can move up faster and reap the rewards.
How Do You Get Jobs as a Production Manager?
Huntington works freelance, which means that she takes jobs on an individual basis, sees them through to completion, then looks for another gig. She stresses the importance of keeping your eye on job resources such as CareerBuilder as well as maintaining your profile on LinkedIn. She advises production managers to keep "refreshing your resume." She also suggests "putting email feelers out to people you have worked with, letting them know your latest availability." It's a career that demands good networking skills.
Additionally, Huntington says that production managers can improve their career prospects by soaking up as much information as possible. She calls it a "learn as you go" career, noting that you can benefit tremendously if you find people to "take you under their wing[s]."
Now that you're working as a production manager, you can use Huntington's insights to make the most of your career.
This article was originally published on CareerBuilder on 11/7/16