One iconic fact that is always talked about with Singapore is how it is a hub for commerce and business. Whether you're talking about locally owned companies or international conglomerates, there are a variety of different opportunities available to foreign investors and business owners. The main question is why do businesses prefer to choose Singapore over other countries in Asia? The answer is simple, between personal safety and the ease of starting your own business, Singapore is just great for business.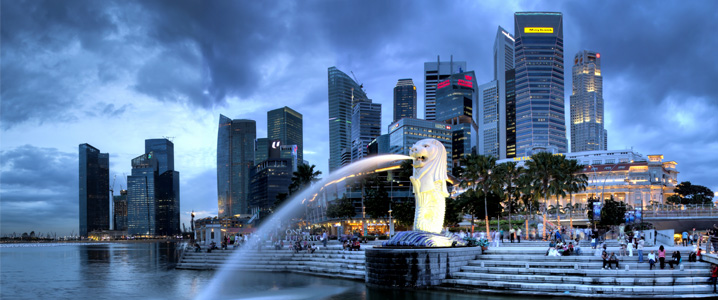 Starting a Business is Easy
According to a 2016 survey conducted by the World's Bank Doing Business, Singapore is considered to be the best place to do business in the entire world. It only takes a single day to complete all of the paperwork required to start your own business as long as you meet all of the requirements and have the applications completed. Anyone can start a business (including foreigners) and with their online system, it's easier to submit your applications online.
Personal Safety and Legalities
Singapore is home to some of the strongest business legalities in all of Asia due to their stable political environment. Investors and entrepreneurs then have a higher level of safety in terms of avoiding corruption and bureaucratic issues. With their incredibly low rate of crime, businesses will be able to feel comfortable setting their roots up in the country.
A Business-Friendly Environment
No one wants to set up shop in an area where they won't be appreciated and in Singapore, you won't have to worry. They have the most business-friendly environment in the world and a variety of accolades to attest to that. There are thousands of multinational corporations that have chosen Singapore for their Asian headquarters as a result.
Being Close to Emerging Markets
Since Singapore is so closely related to other emerging markets in Asia and Europe, it's easy to reach out to other countries in the surrounding area – especially if you want to grow your brand overseas. There is also an insurmountable amount of air travel in and out of the country which makes it easier to get jobs done in the event that you have to travel globally. All of the countries that Singapore works with have great business relationships with them, making it simple to have positive business relationships in any industry.
Easy Air Access
There were statistics recorded at the beginning of 2016 that stated the international airport in the country (Singapore Changi International Airport) has over 100 different airlines that they regularly service. With over 320 different cities that are connected to the hub in 80 different countries, you can get into Singapore from relatively anywhere in the world. This leading level of air connectivity is extremely enticing to foreign business owners as you won't feel cut off from your overseas installments because they're so easy to get to.
Protecting Intellectual Property
When it comes to analyzing intellectual property protection in Asia, Singapore is your best bet. This is because they have the best incentives, infrastructure, and protection that you're going to find in the entire continent. In terms of the world, Singapore falls close to second with protecting rights of business owners.