At the Auto Show at the Los Angeles this week, General Motors announced that early next year two of the automobiles will have Apple's Siri. It was earlier told by the company that their cars will be integrated by Apple's technology and now they mentioned the cars which will receive the Apple treatment.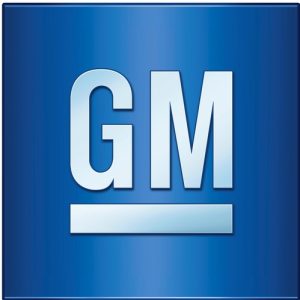 The Chevy Spark of GM which is an urban commuter with 84 horsepower together with Chevy Sonic, the younger-leaning.
After the announcement during the WWDC of this year to all changes to Siri, Scot Forstall demoed "Eyes Free" mode that is made for integration into newer automobiles. Behind him a slide displayed some familiar automaker's name like Audi, GM, Toyota, BMW, Mercedes and other partners. The announcement on Tuesday is the extension of the Eyes Free functionality, thus allowing the owners of iPhone 5 and iPhone 4S to pair the handsets via Bluetooth.
In addition to press and hold the home button, drivers will be able to press and hold switch located on the wheel of the steering for calling Siri. Then through the speakers, her voice will play, thus keeping their hands on the steering wheel, they can ask Siri to send texts, place calls or play music.
Along with the Eye Free mode with other tricks like sports scores and movie times, newer iPads will also experience the functionality of Siri. Still no words have been heard regarding Siri on iPad in these modern vehicles.
"Siri Eyes Free mode will soon be available in Sonic and Spark well before the luxury brands thus showing our commitment to the small-car customers," said Marketing director of Chevrolet, Cristi Landy.
Safe, easy, portable connectivity and reliability are the top priorities for our customers, and My Link's existing capabilities are complimented by Siri for helping to deliver an incredible experience of driving."
In a video, Sara LeBlanc, the Chevy MyLink department worker, has explained "Smartphones are used by 90% of the small-car customers, thus building Chevy to an infotainment center would allow them to integrate their cars with the functionality of iPhone."
Among the automakers who said that they are planning to bring the Eyes Free mode in their vehicles, Ford is undoubtedly missing. Ford Sync, their very own technology, performs most of the tasks as Suri and pairs with many Smartphones via Bluetooth.
Many customers are already proficient at pairing the Smartphones with the infotainment centers. But GM is concerned with those customers who are less-than-tech savvy who may have troubles understanding the MyLink. In a different announcement, GM said of borrowing a different page from Apple, taking a new version to the sales floors of the Genius Bar. Now, about 4,000 stores will be visited by 25 specialists who will give the sales people training about explaining the new technology to their customer.
"You can see many people, who get into their vehicle and can't figure out how the damned system works," said the manager of the connected customer team of GM, Mark Harland, while speaking to Reuters. "As a result the customers get frustrated and when they get online."