Setting up a food-related business to sell food online is very different to running a restaurant, or a café that offers snacks and drinks. Foodpreneurs, as they're now called, start businesses quite often from their home kitchen and later look to expand to a commercial kitchen that usually lacks a front-of-house restaurant facility.
The focus of these types of entrepreneurs is squarely on producing high-quality food for sale through online sales, either direct to eager local customers for delivery or as packaged ready-to-eat items for overnight shipping. As such, their business's needs are quite different to a restaurant or a traditional office-based business.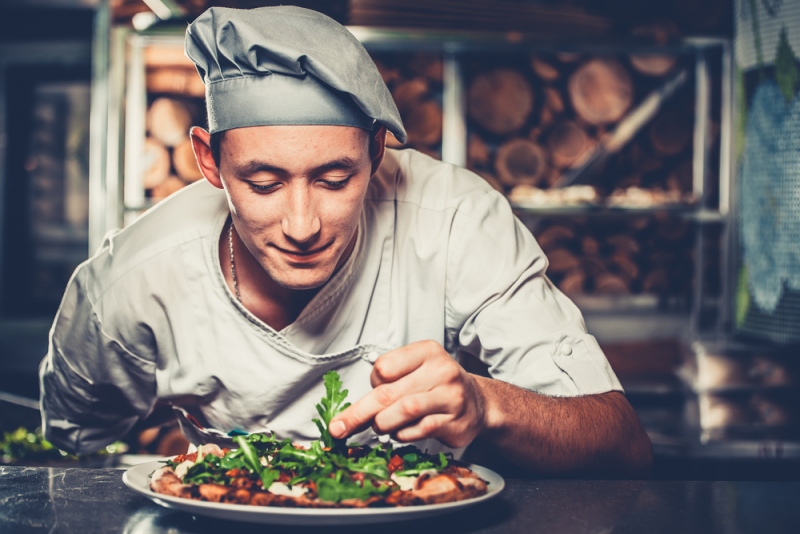 Here are a few of the things needed by a foodpreneur.
Properly Equipped Kitchen
The busy commercial kitchen is very different from a home-based one. The ovens are commercial-grade to handle hotter temperatures with multiple racks and better facilities to produce pies and other tasty delights consistently and repeatedly.
Food preparation areas are usually much larger with space for different equipment intended for large-scale production of food dishes. For food distribution for online sales to be shipped overnight, packaging equipment is needed to securely box and wrap the food product to prevent contamination during transit.
Experienced Staff from the Food & Beverage Industry
It is up to the owner whether they wish to express a preference for people who've previously worked in a restaurant's kitchen or prefers to recruit qualified people with little previous work experience. The requirements of the food preparation, packaged and delivered sector is entirely different to that of a typical restaurant. Re-training staff who are used to how restaurants operate vs starting fresh with new people who offer little real-world experience is a key decision for every foodpreneur to weigh up.
The key point with this type of business is to create workable systems to produce a consistent product. It must be aromatic, made from fresh ingredients, and reliably produced the same way by different members of staff. An online food business lives and dies by its systems just as much as it does other aspects of its operation.
Safe Stacking for Food
Food businesses that produce packaged ready-to-eat or microwavable food for delivery need a location to place completed orders waiting to be collected. The use of hygienic plastic pallets for shipping food is an excellent solution for this. They can be cleaned and stacked to several layers deep. They also do not attract odors or water and are not vulnerable to bacteria either.
The plastic pallets are also lightweight making them trouble-free to lift into position and move out of the way when not needed. There's no risk of splinters in the fingers from a wooden pallet either.
Sufficient Working Capital
For newer businesses, they need enough working capital to operate successfully. Relying on overly optimistic sales projections in the early months is a risk factor to be avoided. Both the cashflow forecast and profit and loss statement need to be created using realistic projections to give the business time to grow into becoming a success without being starved of cashflow in the early months. The sad truth is that when planning improperly, some businesses don't survive long enough to succeed.
Preparing to be a foodpreneur is entirely different to running a restaurant, a café, or a non-food related business. There are different challenges and obstacles to overcome. It's also a newer business type, so it's more difficult to find like-minded business owners to compare notes with. Nonetheless, it can be very rewarding business to operate when managed well.