Conferences, trade shows and exhibitions can be an excellent way to promote your business and the products and services that you offer. They are also a great way to network with other industry members and grow your customer base.
A trade show is an event where goods and services in a specific industry are exhibited and demonstrated to other businesses. An exhibition is the same, except the audience is normally the general public.
Trade shows and exhibitions can be useful marketing tools; however, not all businesses benefit from them. Consider your business situation and do your research before getting involved in trade shows and exhibitions.
Exhibitions and conferences involve different types of input and fulfill different functions for the organisations taking part in them. For example, exhibitions tend to be marketing-driven and entrepreneurial in approach, while conferences have traditionally been knowledge-driven and more conservative. Only in recent years have conferences started to incorporate the showier multidimensional techniques of exhibitions.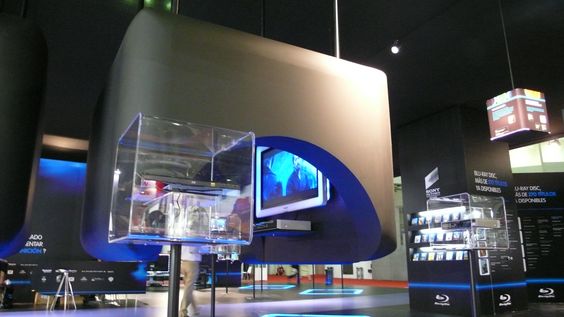 The different ways they disseminate information are important:
An exhibition is an event, or marketplace, where one or more sellers display their goods and services to a group of buyers.
A conference is a meeting with an organised agenda for delegates who have common education, communication or networking objectives.
Exhibitions can be classified into two general types: trade exhibitions and consumer exhibitions.
Trade Exhibitions
Trade exhibitions are generally designed to meet the needs of one particular type of business or product or country. Only people involved in the field are invited to attend and the general public is rarely admitted.
Consumer Exhibitions
Consumer exhibitions are horizontal markets. They usually involve a range of products from a number of different industries on display to the general public. Examples of this kind of event are home, boat and travel shows. Consumer shows may also be designed to attract a particular demographic (young women, retirees) or people with a specific hobby or interest.
Shows may be built around a particular product or service (car shows, boat shows, computer shows, travel shows) or a particular theme (homemaking).
Deciding on the Type of Trade Fair you Want to Participate In
In deciding on a particular trade fair, you need to clarify which one of these types of trade fairs is the most suitable for your company and product. If you have a consumer-orientated product and you want to get customer feedback on your product(s), then perhaps a general trade fair that is open to the public would be the best for you. On the other hand, if you produce a highly specialised piece of industrial equipment, then a specialised industry trade fair is probably better suited to your needs. On the other hand, if you are want to reach potential customers in more than one country, then an international trade fair is probably best. Understanding the different types of trade fairs will go a long way in helping you formulate your trade fair objectives better, and will also help you select the best trade fair to participate in, in order to meet your needs. With the different types of trade fairs in mind, you can now move on to formulate and document your trade fair objectives. After that find a good stand contractors in Barcelona, that will help your stand attractive to customers and keep your job complete.