A good quality carpet flooring can take a space from workable to homely. It instantly transforms a space, softening the look to create a cosy environment.
Consider the following possibilities that can ultimately help you find the best carpet design for your home.
CHOOSE ONE CONSIDERING YOUR LIFESTYLE
If you have a young family and pets, then look for a hard-wearing carpet. If you're a couple looking for a touch of luxury, you might opt for a plush pile in a flat colour. If you have regular guests, a combination cut and loop pile in mid-to-dark tones or a stippled cut pile would be a better option.
Cut piles include plush piles, which are super soft and resemble velvet. If you want that squishy, luxurious feeling then dense, plush-pile carpets are lovely, but also keep in mind that they show footprints.
There are variations when it comes the crafted loop piles. Some have a formal, linear look, some have a ribbed pattern, giving them a sisal look. Random loop piles give the carpet a textured, casual look.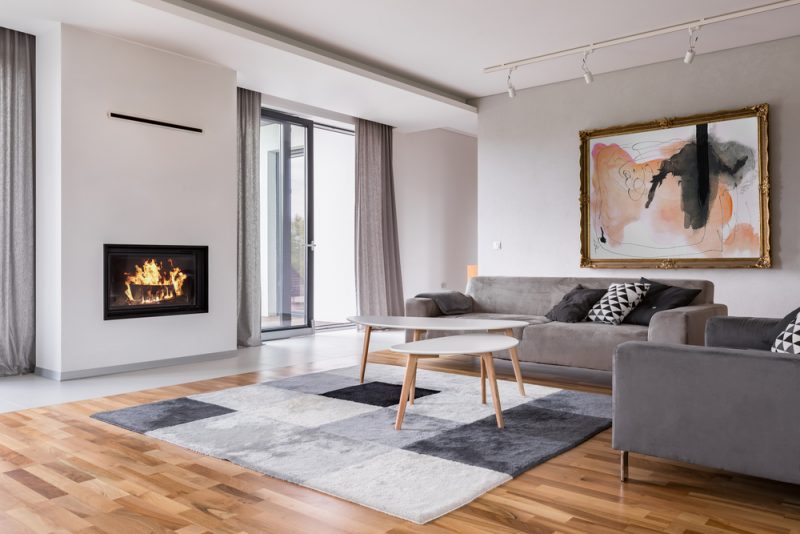 Combination cut and loop pile carpets, where the contrasting textures create a light and dark pattern are less likely to show footprints and have a lovely carpet texture underfoot.
UNDERSTANDING CARPETS AND COLOURS
While buying a carpet online, keep in mind that darker colours make the room look cosier and spacious. Lighter colours make a room appear larger and airy. A popular option is to choose a carpet that is a blend of both the shades.
Carpet texture and shares will appear lighter once installed but will fade over time. So choose one that is two tones deeper than what's in your mind.
Carpets are available in materials like wool, wool-nylon mixes and myriad synthetic fibres. Wool is cool in summer and warm in winter. Of the synthetic fibres, solution-dyed nylon is the pick. But also know that it generally fades.
Carpets come in numerous shapes and sizes, designs and textures. And the options are endless. And when it comes to choosing the perfect one, what matters is the quality. Log on to www.spaces.in and explore the world of carpets that are designed are crafted to beautify your abode.
To know more about carpets types, designs and tips visit Spaces Blog.