After so many back-to-back updates introduced by Google, it actually seems that the SEO techniques need to be altered. This statement has been proven by the attitude of SEO training institutes in U.S.A, who have reportedly altered the SEO syllabus in their courses.  The president at Institute Of Web Mastery In Los Angeles says, "We have introduced a series of workshops for December, any student who is interested to learn SEO and web mastery may join it. We have altered our syllabus and classified our streams into some specific categories. We want all our students to excel in a specific aspect of web and SEO studies. Now, the subject of SEO is as serious as any other subject, so it has to be treated in such a manner",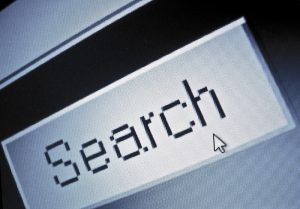 The subject of SEO is quite interesting; of course, it is beneficial for those who own a website, as well as for ones, who want to start a business in it.  The Principal Mr. G.B Johnson of Technology of Web Art and Science in San Francisco reports, "Now SEO business has started as a grand web trade, but many such companies exist over the web, which simply accept it in a form of trade and possess no knowledge about real SEO. Consumers are hiring such services in abundance, and as a result, the numbers of improperly SEO-ed websites are increasing, which has made Google become so strict on its algorithm updates. Now, there stands a necessity of white hat SEO certified professionals".
After Panda, followed by penguin, many such websites, which people considered as the top ones over the web have gone down. Google seems to have changed its streamline of algorithm updates. A senior professor at SEO Success Academy in South California reports, "We have divided our syllabus into distinct categories. Previously, certified SEO personnel were known as SEO experts, but now he/she will be known as SEO keywords expert, or SEO link building expert and so on. After search engines focusing so strictly in their algorithm updates, we had to focus more on our invented SEO techniques, which required to be stronger now. Hence, according to our course structures, students will not only be certified but also specialized. One will have the facility to choose a major and two minors for a diploma",
There are a number of SEO workshops to be held in December. It is a hot time for well-trained SEO professionals. Post such strict updates introduced by Google, the websites are seeking some highly trained professionals, who will perform the real good to their websites. The subject of search engine optimization is quite complicated but interesting, if offers a scope for web mastery and excellence. Anyone, who is interested to go deep into search engine optimization, may join the December workshops being held all over US.A by the major SEO training institutes. Now, it is a very demandable time for intellectual SEO professionals, who are actually devoted and very efficient in the art of search engine optimization and web mastery.