It always seems to be during the cold winter months that something goes wrong with your boiler. Possibly because it's been sitting idle all summer and then expected to work hard as the temperatures plunge. Issues like these need to be fixed quickly, but in your haste to get it fixed, don't be tempted to skip the research in finding a trusted and reliable tradesman to do the work for you. Here's how to find the best people for the job:
Family and Friend Recommendations
 One of the best ways to find a trusted tradesman is through word of mouth. If you can, ask neighbors, family, colleagues or friends if they've had work done and if so, would they recommend anyone. It's also worth making industry contacts. For example, if you have a plumber or an electrician – it could be that they know someone they can recommend. Make sure to let that person know who recommended them and you might even get a discount! For professional Gloucester Boiler installation, visit http://www.hprservicesltd.com/gloucester-boiler-installation-and-heating-systems/
Local Recommendations
If you can't get a recommendation from family and friends, then try the Trading Standards website and use the postcode search option. You can get in touch with your local office and ask for recommendations that way. The Local Authority Assured Trader Scheme Network is a linked service from 18 of the country's Trading Standards branches and any businesses listed on it will have complied with a set of strict professional practices.
procedure and a strong emphasis on customer service.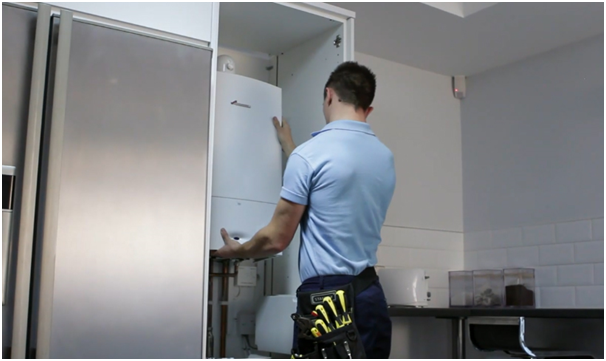 Approved Trader Scheme
Another website to visit for help is called TrustMark and is a not-for-profit government-supported scheme where you can enter your postcode and service required to provide you with a database of tradesmen in your area. The scheme is an assurance of quality, backed by scrutiny from trading standards, trade associations and independent operators. Look for the TrustMark logo and you'll know that the technical skills and reputation of the tradesmen have been checked and certified.
To carry the TrustMark logo, repair and maintenance services must go through these checks:
Have their technical skills independently testedvia regular visits and on-site inspections, including checks on the tradesman's trading record and financial health
To have signed up to a code of practice that includes adequate insurance, excellent health and safety practices and a high standard of customer care
Submits to an annual audit of monitoring their quality of work, trading methods and practices and customer feedback.
There is also the opportunity to buy a warranty for any work you have done so that in the unfortunate event a business hits financial trouble, you'll be better protected for the goods and services you have agreed to have supplied by that business.