Inarguably, excellent customer services are inevitable for the growth of all types of businesses – offline and online. Times are changing, and so are the ways of running businesses.  Gone are the days when customers were handled only on phone calls. Now we live in an era where communicating with our customers is not restricted to merely phone calls, but it has advanced to multiple mediums that helps businesses to connect with them easily and spontaneously.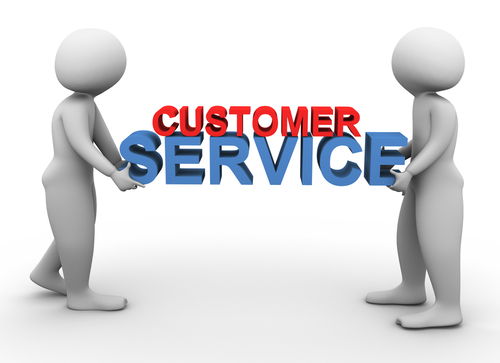 Communication plays a profound role in growing a business and helpdesk software can help in many ways. Here are 5 key reasons for why do businesses need the best IT helpdesk customer software.
1. Helps the Business to Stay Available Online
Another classic advantage of such helpdesk customer software is that it lets a business be social. Make note of, most of your customers would be online for many hours in a day, and that's exactly why your business too must be available online in order to connect with your customers. Helpdesk customer software is just another evolutionary concept for managing customer queries through emails, blogs, live chats and social media. It is an exemplary method of staying connected to customers 24/7.
2. Helps for Website Management
A helpdesk solution offers this incredible advantage of offering a centralized method for managing customer queries and all other concerns in website management especially in the case of an e-commerce business. If you have an e-commerce store, technical issues is something that is unavoidable. And, technical issues can cause severe damage to handling of customer queries. It leads to frustrations and miscommunications between customer and the business, let alone solving the query. Effective management of technical failure is surely one of the finest ways to manage customer queries. Staying prepared for such adversities can help in reducing frustrations and stress.
3. Queries are Easily Sorted
In order to effectively handle customer queries, helpdesks usually consists of different levels. Commonly, the first level is the most basic level of all wherein only the frequently asked questions are managed. However, if these concerns are not solved in the first level, then they are transferred to an advanced level for solutions. With the objective of facilitating these helpdesks, helpdesk software is needed. Another beauty of helpdesk software is that it records all transactions and makes it easy for the users to track records for any future references.
4. Helps in Streamlining and Managing Queries in a Better Way
If we compare a helpdesk customer software to traditional call centre functions, helpdesk does a better and a brilliant job in streamlining and managing customer queries. In most of the businesses, customers usually expect an immediate attention to their queries followed by effective solutions to their problems. In such cases, good customer software can assist in offering indefinite virtual support to customers.
Especially if you have clients all over the world and in different time zones, online helpdesk customer software that provides customer services can help in effectively managing international queries.
5. Help Customers Faster
It is so organized that your employees would be spending so little time in solving any particular customer's queries. You have all the tools needed to organize and manage individual queries that you will not waste time behind unneeded drama. This way you can help more customers in a short time frame, and spend more time in solving complex problems.
Final Helpdesk Software Insights
It is imperative for your business to suffice a customer's requirement in an effective and timely manner. The best IT helpdesk customer software is the key to excellent customer service.