Taking time to plan out how you are going to stand out at the next exhibition is always a good idea. With so many brands competing for attention in a confined area, you're going to want to be well-prepared.
You won't have much time to make an impact. This means doing all you can with the resources you have is absolutely essential. Whether you have indoor or outdoor exhibition stands, you're going to want to create something show stopping.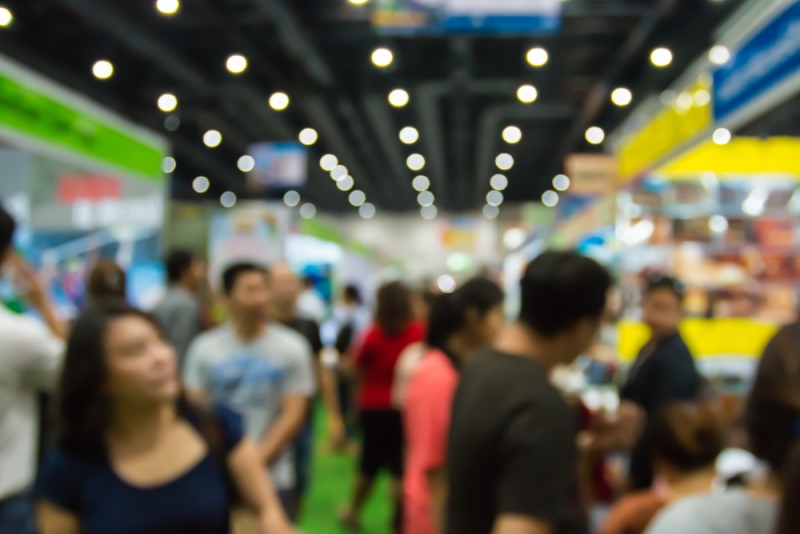 GREAT WAYS TO STAND OUT AT EXHIBITIONS  
At exhibitions, you don't want to fall into the trap of being boring and average as you'll never attract the attention you want. Here are some great ideas so you can go above and beyond to create a truly winning exhibition stand. 
Invest in a stand that stands
A lot of it is in the exhibition stand design. If you have a strong colour scheme, great graphic designs, effective lighting and some snazzy furnishings to polish it off, you're in for a good chance. Nowadays, you can get some killer 3D designs that help you to get noticed 10 times quicker.
Always brainstorm with your team.
Before you decide anything, get as many minds together as possible to think of a bunch of unique ideas. The more brainpower you have, the better the results will be when trying to create something that will win people's attention.
You want your space to be welcoming, comfy and as luxurious as possible. The décor and accessories should reflect your brand's personality but it should also play a huge role in attracting attention. You want to make your audience as comfortable as possible with loving seating, a good amount of room, refreshments and more. Doing so shows you respect and value those coming into contact with you. This reflects well on your customer service and will build confidence in potential clients.
There's going to be a whole lot of messages for people to consume at a given exhibition. Creating a strong story which has an impact will really give you the upper hand. Whether this is incorporating shock value into your promotions or being more aggressive with your marketing, it will help.
Think about creating messages that trigger curiosity and make people look. There is a lot to be said for these techniques and they certainly have their place when trying to engage an audience.
Adding games, interactive tech and fun ways to connect with the crowd will definitely grab attention. Anything that involves the audience and can hold their attention is going to make them want to hear what you have to say. This is a clever marketing technique that can help you win prospective clients.
So now you know a few ways that can get you standing out from the crowd at exhibitions, you can put them into place. This way you will be able to successfully deliver a winning exhibition that engages the audience.