A work environment is a crucial ingredient in the success formula, since it sets the tone for the business operations. It also makes a powerful statement and reflects the business identity. Thus, a commercial space must be not only appealing and stimulating, but also functional and cost-effective. Sometimes doing a complete overhaul is the best way to go about it, but some small changes can also make an impact. Sticking to trends and acknowledging the needs of workers and clients is a safe bet, an also an investment that is most likely to pay off.
Mix and Match
Business premises should not be the synonym for sterile, uninspiring space. On the contrary, they need to enhance worker's motivation and productivity, and leave a positive impression on clients and partners. With a daring mixture of textures and styles, it is possible to achieve just that. A rustic, industrial backdrop complements clean, modern lines of furniture and accessories, infusing some drama to the interior. A bit of nature is always welcome to warm the space, whether in the form of stunning landscapes, natural light or potted plants.

A Splash of Color
One of the rising trends is the use of deep, cooling colors like charcoal and dark gray. They summon the sublime beauty of the nature inside and provide the foundation for some bold additions. Add some life and depth with a new coat of paint, and use quirky accents that make the environment unique and compelling. Large scale geometric patterns for the trendy flooring are becoming more and more popular, while some people opt for travertine tiles are a real treat for the eyes. Done right, even mismatched floor tiles create a wow effect while keeping the professional feel.

Comfort First
Some people spend more time at work than at home, and expect the same level of coziness. Ergonomic furniture provides the much-needed comfort for all those hours of hard work, and it is best to purchase pieces with adjustable headrests and rising armrests. The technology may be raising the bar when it comes to furniture, but it is still advisable to use durable materials like metal finishes and rustic wood. Flexibility is another key characteristic, and comes before the visuals. That is why multi-purpose design is stealing the business show today.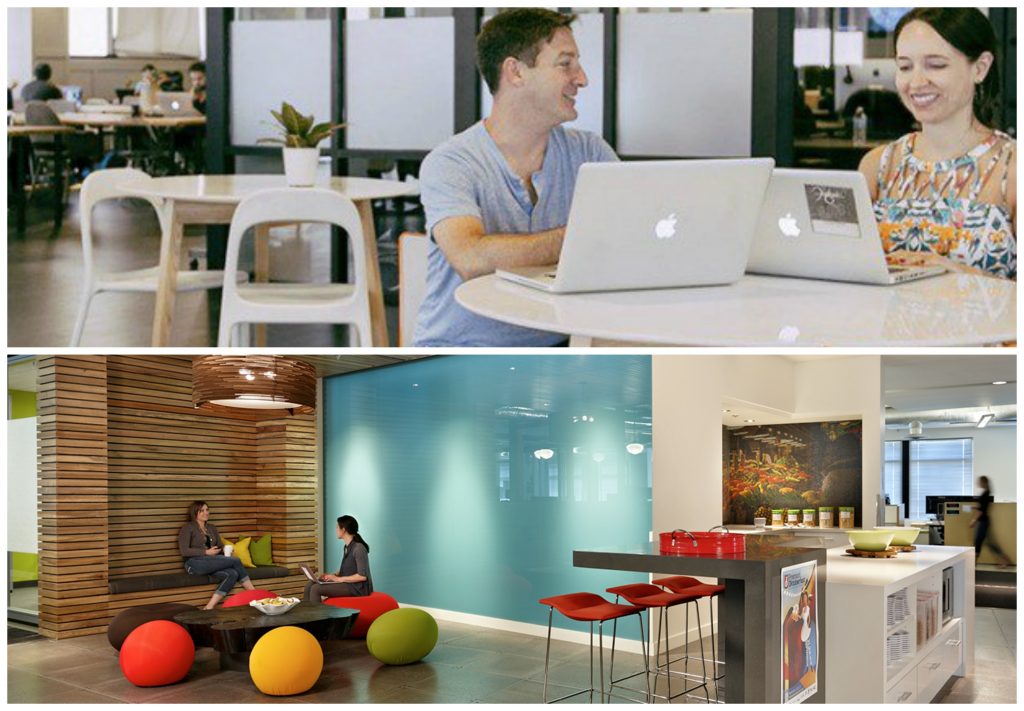 Eco-friendly Way
With so many companies tightening the belt, cutting the premises-related costs became a priority. A modern commercial interior offers a plethora of smart possibilities like energy-efficient lighting. Using renewable energy sources can help business enterprises cut the consumption and save a lot of money in the long run. Photovoltaic glass, for example, is a cutting-edge technology that incorporates solar cells in windows. There are some other green design features that enable businessmen to embrace a sustainable way of doing business and reduce the carbon footprint on the environment.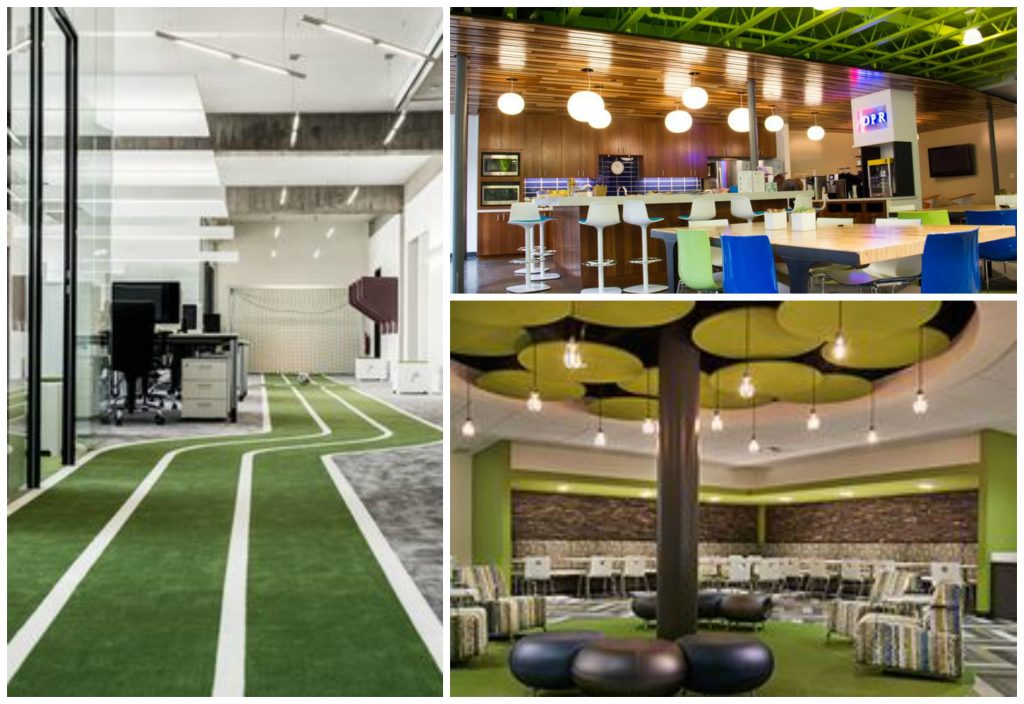 Opening up
Workplaces that encourage diverse methods of collaboration and nurture teamwork are in the spotlight. We are seeing more circular workstations which enable flawless communication and knowledge transfer. To take it to the even higher level, decentralize the workplace and think beyond traditional desk arrangements. Note that an open design layout allows employees to bounce ideas off each other and always stay on the same page. Freedom of movement is essential for the uninterrupted flow of productivity, so use only low dividers or transparent panels to break the space.

A Wind of Change
Commercial interior design is constantly evolving and businessmen should try to keep up the pace. Technology has changed the way we approach design, and enables us to make a positive change without breaking the bank. The days of boring workspaces are numbered, and customized ones are blowing them out of the water. They inspire interaction and community, foster sustainability and are high on functionality. Renovating or relocating might be a serious investment, but one that could make a real difference.