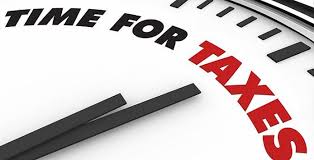 Shares of Sonic Corporation (NASDAQ:SONC) jumped 0.42% to reach at $26.20 during previous trading session. The company has experienced volume of 2,634,027 shares while on average the company has a capacity of trading 1.02M share.
Sonic Corporation (NASDAQ:SONC) the nation's largest chain of drive-in restaurants, on January 5, 2017 announced results for its first fiscal quarter ended November 30, 2016.
Key highlights of the company's first quarter of fiscal year 2017 included:
Net income per diluted share increased 17% to $0.28 compared with $0.24 in the same period of the prior year; adjusted net income per diluted share was flat versus the prior-year period at $0.24;
System same-store sales declined 2.0%, consisting of a 2.0% same-store sales decrease at franchise drive-ins and 2.4% decrease at company drive-ins;
Company drive-in margins declined by 150 basis points;
Fourteen new franchise drive-ins opened and 56 drive-ins were refranchised; and
The company repurchased 2.0 million outstanding shares.
"Our first quarter results reflect a sluggish consumer landscape and exceptionally strong prior-year performance," said Cliff Hudson, Sonic Corp. CEO. "Although the business faces even tougher sales and margin hurdles in the second fiscal quarter, we remain optimistic in our ability to show sequential same-store sales and profitability improvement beginning in the second half of fiscal 2017.
"Our unit growth, capital structure, refranchising and technology initiatives are performing well," continued Hudson. "We refranchised 56 drive-ins during the quarter and remain confident that we will complete our targeted refranchising transactions prior to the end of the third fiscal quarter, leaving us with a more efficient, higher-margin portfolio of company-owned stores. We are also pleased to have repurchased 2 million shares in the first quarter of 2017, representing 4% of shares outstanding, while continuing to invest in the people, development and content that will drive our consumer-facing technology to the next level."
Sonic Corporation (NASDAQ:SONC) holds the market capitalization of $1.20B along with 46.70M outstanding shares. During the last trade, stock's minimum price has been reached out at $26.15 while the maximum trading price moved at $27.17. Currently the stock price is moving -26.95% off from the highest level of twelve months and +24.80% above from twelve months low. Sonic Corporation (NASDAQ:SONC) marked 52-week highest price level of $35.86 on 04/06/16 and 52-week lowest price level of $20.99 on 10/25/16. For the stock, price target value has been calculated at $27.21 based on calls of 14 experts. Stock's minimum price target estimates has been figured out at $22.00 while the maximum price target forecast is established at $33.00.
As of current trade, Sonic Corporation (NASDAQ:SONC) has shown weekly downbeat performance of -4.52%. Its six months performance indicated a bearish movement while its yearly performance reflected a negative trend of -15.19%. Year-to-date (YTD) performance of the stock illustrate downbeat trend of -1.17%. Shares of Sonic Corporation (NASDAQ:SONC) currently have an ABR of 2.64, derived from a total of 11 opinions. The company's price sits 0.51% above from its 50-day moving average of $27.11 and -7.96% below from the stock's 200-day moving average of $26.88. The company has Relative Strength Index (RSI 14) of 46.10 along with Average True Range (ATR 14) of 0.81. Its weekly and monthly volatility is 3.45%, 2.85% respectively. The company's beta value is at 1.46.
Sonic Corporation (NASDAQ:SONC) currently has a PEG ratio of 1.34 where as its P/E ratio is 20.57. The company's price to sales ratio for trailing twelve months is 2.07, whereas price to cash per share for the most recent quarter is 2.07. Sonic Corporation (NASDAQ:SONC)'s price to free cash flow for trailing twelve months is 26.01. Its quick ratio for most recent quarter is 1.80 along with current ratio for most recent quarter of 1.80. Sonic Corporation (NASDAQ:SONC) has a Return on Assets of 10.00%. The company currently has a Return on Equity of -136.30% and Return on Investment of 17.20%.